Meet the Team at
Ehlich Family Health and Wellness
Get to Know Our Office Team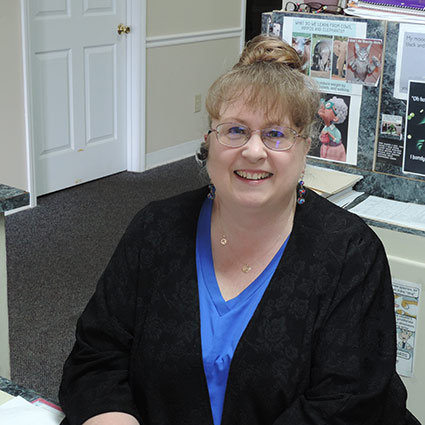 Shannon Ramsey, Patient Services Director
Shannon is just fun! She has been our Patient Services Director for over 25 years—she will greet you with the biggest smile and make you feel so welcome. She has her own story to tell about how she suffered for 28 years with sinus issues and allergies. She was on antibiotics every day throughout that entire time, but once she started under care at Ehlich Family Health and Wellness, the problem went away.
When she interviewed for the position here, she said "How can popping my back fix my sinuses?" Today, she explains that the brain sends messages down the spine that control the sinuses, and if that communication is working properly you won't have sinus trouble—and if it's not, you certainly will.
"It feels great to function! I want everyone to experience the benefits of
chiropractic care
like my family and I have."
Shannon has many hobbies, from riding horses, to raising goats and chickens. She is an avid animal lover (especially her dogs) and enjoys scary movies. She is a terrific friend to our team and our patients. Our doctors may think they run the show, but it's really Shannon who makes it all happen—she knows everything!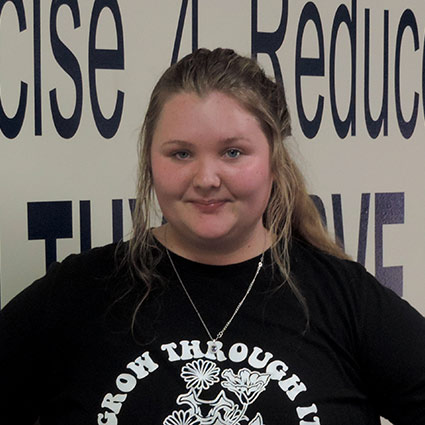 Caroline Baron, Patient Education Director
You'll see Caroline around the office, smiling and greeting you any chance she gets. She is currently in school to become a Doctor of Chiropractic at the University of South Carolina Upstate for her undergraduate degree before she attends Sherman College of Chiropractic.
Caroline takes educating patients on how to get well naturally very personally. At a young age, she lost a close relative who would be alive today if he had been educated properly about his health. "If I had known then what I have learned at this clinic, I would have done absolutely anything to get my father here. There is not a doubt in my mind that if he had come here and listened to Dr. Kim and Dr. Craig, he would be alive today."
Educating patients has become Caroline's personal mission. She has found that Dr. Kim and Dr. Craig are the most educated doctors to learn from. She had tried many other medical doctors and chiropractors for years for her chronic stomach pain, but it wasn't until she received care from Dr. Kim and Dr. Craig that she got better. Dr. Kim truly listened to her issue and adjusted her accordingly—and she was just as happy as Caroline when the pain resolved after one visit. Now, Caroline brings everyone she loves here because she wants what is best for them.
"It is truly a blessing to be here learning from the best. By working with Dr. Kim and Dr. Craig I am reminded daily that becoming a Doctor of Chiropractor is not just a career, but a God-given opportunity to help people."
---
Meet the Team at Ehlich Family Health and Wellness | (864) 489 0008